Cutting metal sheets using a guillotine is a simple and easy way to obtain uncomplicated shapes from metal sheets , we have guillotine Promecam GTH 425 , which allows cutting: sheets up to a thickness of - 6 mm and sheets up to a width of - 2,500 mm.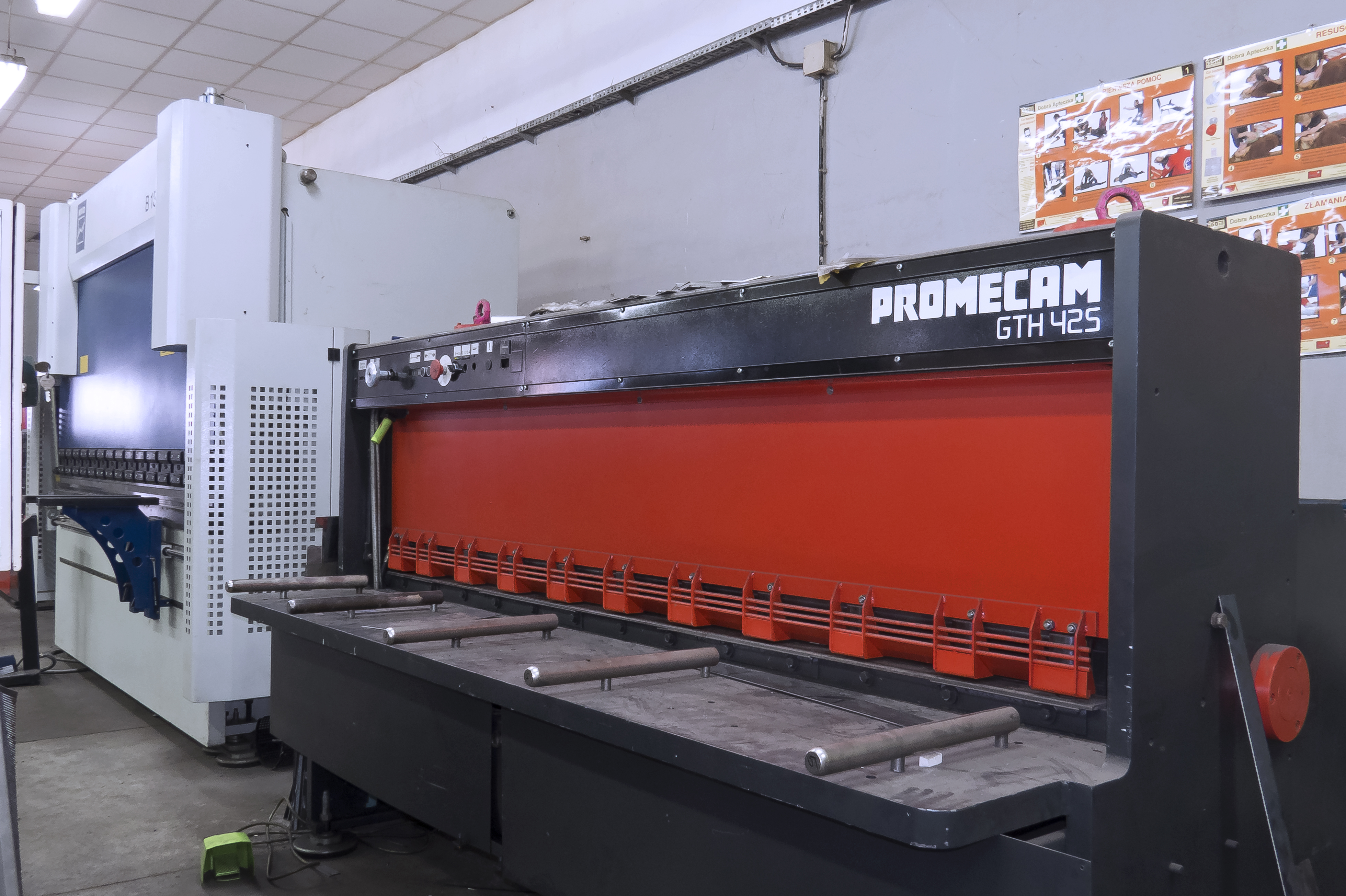 If you are interested in the above mentioned service or you need any information, we invite you to use the formular next to it.
We will answer with pleasure on all your questions.